Conception, art direction, design, management, and production of CONTXT, the official magazine of Ringling College of Art and Design. The magazine is published twice annually and focuses on students and alumni, campus culture, and the Ringling College community. Shown here are select spreads from a variety of issues.
Each issue of CONTXT features a variety of print techniques, including foil stamping, strike-thru varnishes, and areas with spot gloss UV.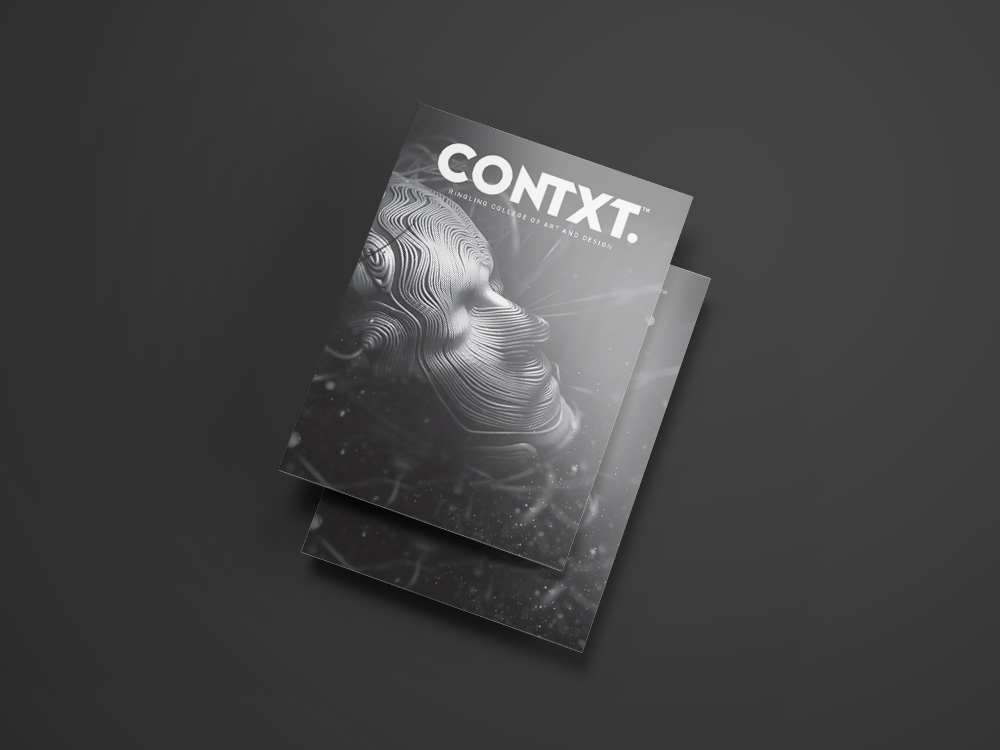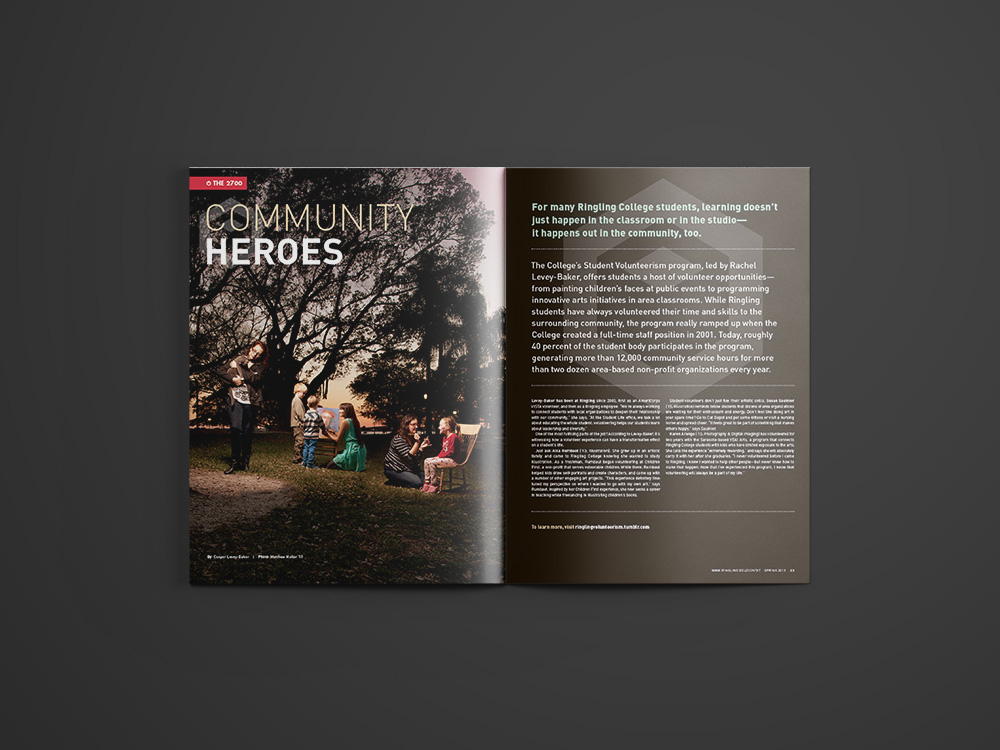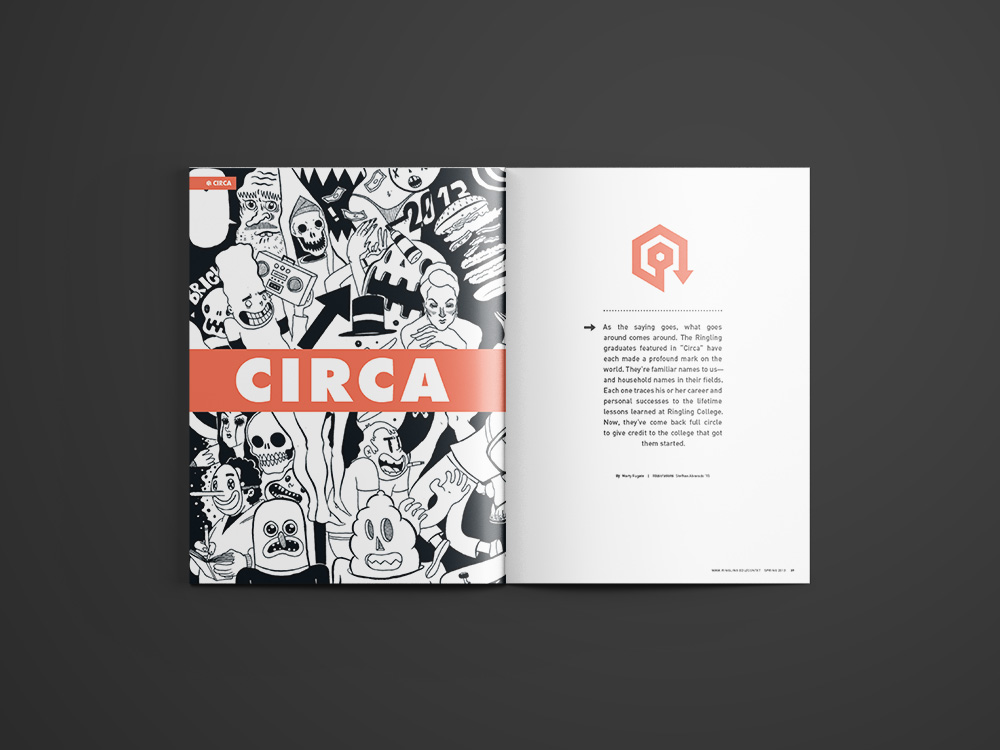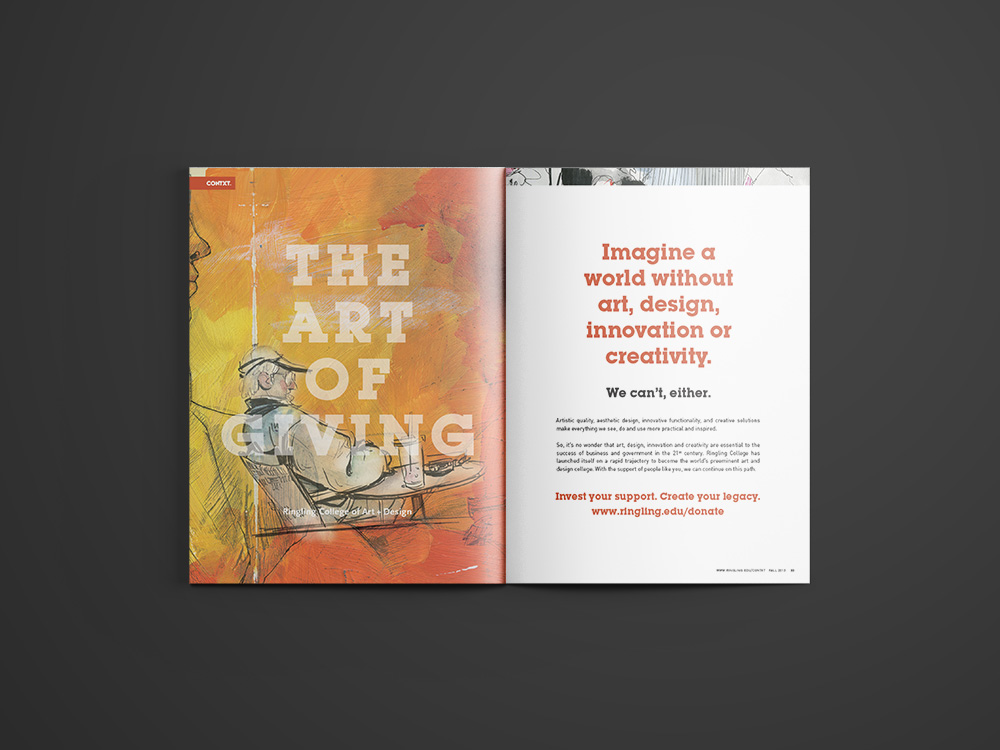 In addition to the print pieces, corresponding iPad versions were created and placed on Apple's Newsstand, available for free worldwide.